Insider Tips for a Great Visit to the RI Flower Show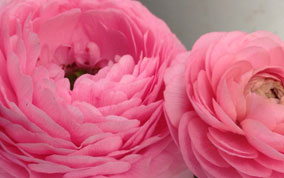 Thinking of visiting the Rhode Island Flower & Garden Show? We've been there for years, and thought we'd share some tips so that you can get the most out of your visit:
Buy tickets in advance online. It saves you $2 per person and you don't have to wait in the ticket line when you arrive. The ticket lines can be long at times.
Come early. The show is bustling from noon to 5-ish, but if you prefer a more peaceful, relaxing experience, try getting there as soon as the show opens at 10am. We suggest heading straight for the show café, grabbing a (surprisingly good) coffee, and then taking your time to stroll the gardens before they get crowded. Then, when the gardens are really busy, you slip away for a leisurely lunch at the cafe. (You can also leave the show to enjoy one of the celebrated restaurants of Providence – just get your hand stamped at the business office next to the show entrance before you exit.) After lunch, turn your attention to the marketplace, visit Sunny Window of course, and take in one of the many presentations and demonstrations. If you want to stay even longer, then join the folks who...
Come late. Around 4 or 5, the crowd starts to thin a bit. It's a good time to arrive – bars are stationed throughout the show, so you can sip while you stroll, and the whole place takes on a relaxed, garden-party vibe. Enjoy the show until closing – 8pm – then head out for a late dinner.
Park happy, warm and dry. One of the nicest things about downtown Providence is that the parking is plentiful and downright inexpensive when compared to Boston. Best of all, the network of enclosed pedestrian bridges means you can park at the Convention Center, Dunkin Donuts Center, Omni hotel, or Providence Place Mall and have a warm, dry walk to the show no matter what Mother Nature decides to do.
Bring your camera. Whether you want a closeup of a perfect flower, a visual record of an inspired garden design idea, or a selfie in front of the giant sand sculpture, you'll find opportunities for artistic and practical photography all over the show.
Kid zone. They'll probably like all the gardens and flowers – so much to touch and sniff - but at this show they make a special zone with activities and animal visitors and play space. It's the perfect antidote to winter cabin fever. And kids 6 and under get free admission, too!
We hope you find these tips helpful and we look forward to seeing you at the show!